December 2015 – Derbyshire Constabulary Male Voice Choir pennant
---
November 2015 – Help for Heroes concert, Kendal.
On Saturday November 7th 2015, Whitehaven Male Voice Choir were delighted to be part of a massed male voice choir of 200 voices, accompanied by a military band. In aid of the charity Help For Heroes. The concert organised and hosted by K-Shoes Male Voice Choir was a sell out, raising thousands of pounds for the charity.
---
August 2015 – The Choir are delighted to announce that they have been sponsored from 2015 to 2018 by J Edgar & Son, Rowrah
---
'A  ROUSING  OPENING  CONCERT  IN  THE  CIVIC'S  SOLWAY  HALL'
By May MacDonald
The newly reopened and refurbished Solway Hall was filled to capacity with an expectant audience when the Whitehaven Male Voice Choir performed their Annual Concert on Saturday 6 June 2015.  Their guest soloist was the outstanding Welsh Mezzo Soprano Eirlys Myfanwy Davies, accompanied by Mark Hazzard.
It was an excellent evening's entertainment and the Choir, led by their Musical Director
Peter Argyle and accompanist Joan Johnston, provided a wide range of songs.  Especially well received were 'I Dreamed A Dream, Bring Him Home, Do You Hear The People Sing' all from the musical Les Miserables, 'Jamaica Farewell' and 'Kalinka', the last featuring a fine solo by
Marcus Coupe, harmoniously supported by the rest of the Choir.  The Choir's obvious enjoyment in singing and entertaining, combined with their clear diction and well balanced harmony, contributed greatly to making this a genuinely happy occasion.
The quality of Eirlys' singing was of the highest order and it was obvious to all that she is a star of the future.  She provided a wide, mixed programme and of particular note were 'Sequidilla' from Carmen and 'Can't Help Lovin' Dat Man' from Showboat which fully demonstrated the superb quality and range of her voice.  Her beautiful delivery of 'I'll Walk With God' from the Student Prince earned her a well-deserved standing ovation.
The finale to the evening was a performance of 'Rachie' in Welsh and English when Eirlys joined the Choir to give a powerful rendition of this great piece of music.
It was immensely satisfying that on this first performance in this revived venue, the Hall was full, the music was of the highest order and everyone enjoyed the whole evening – long may this continue.  We all wish the best of luck to The Rosehill Youth Theatre in this undertaking.
---
New CD 'Coast to Country' June 2015

In April 2015 the choir recorded a new Compact Disc with Priory Records under the direction of Peter Argyle. The CD released in June 2015 entitled Coast to Country contains 20 tracks and is priced at £8. Available at concerts or from Sandy MacDonald on 01946 841538/Don Messenger on 01946 63452.
---
2015 Nominated Charity
Every year the Choir nominate a local charity to be the beneficiary of the Christmas Celebration Concert and fundraising sing in Whitehaven's Tesco and Morrisons superstores and Workington's Dunmail Park shopping centre.
The nominated charity for 2015 is the West Cumbria branch of Parkinson's UK.
For more information on the charity please visit : Parkinson's UK
---
'Annual Concert' – June 6th 2015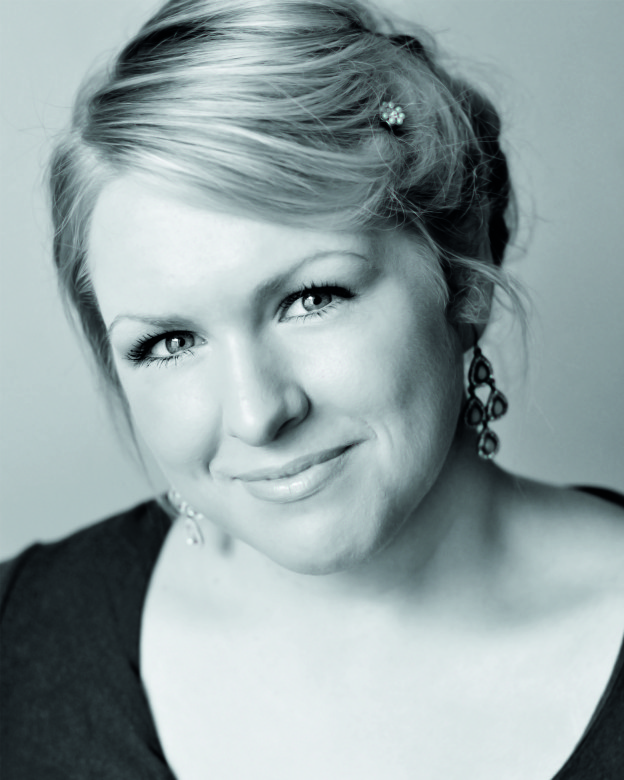 Whitehaven Male Voice Choir are delighted to be back in their home town's Civic Hall for this year's Annual Concert, which takes place on Saturday 6th June at 7:30pm. The choir will be led by their Musical Director Peter Argyle, with choir accompaniment provided by Joan Johnston.
They are excited by the prospect of welcoming as their guest soloist this year, the young Welsh Mezzo-Soprano Eirlys Myfanwy Davies.
Eirlys was born in Trimsaran, Carmarthenshire. A Samling Artist and Independent Opera Vocal Scholarship recipient 2014-2015 currently in her second year at the Alexander Gibson Opera School, Royal Conservatoire of Scotland (RCS) studying with Kathleen McKellar Ferguson and generously supported by the ABRSM, Independent Opera and RCS Trust.
She gained a Distinction and DipRAM for excellence in the Masters in Vocal Performance at the Royal Academy of Music (RAM), London and awarded the Maida Jones Award and Alfred Alexander Award after previously gaining a BMus (Hons) in Vocal Studies from the Royal Welsh College of Music and Drama, Cardiff (RWCMD).
A familiar face on the concert and competition platform, a winner of the W.Towyn Roberts Memorial Award, named as the 'Voice of the Future' at Llangollen International Festival, winner of the Miriam Licette Award, runner up in the Clonter Opera Prize, recipient of the prestigious Worshipful Company of Musician's Silver Medal Award 2014 and Llais Llwyfan Llambed Award 2011.  She has also been a finalist in the Welsh Singers Competition at St. David's Hall, The Stuart Burrows International Voice Award, London Welsh Young Singer of The Year, MOCSA, and Dunraven Welsh Young Singer of the Year competitions.
Operatic credits include Dido Dido and Aeneas  and Penelope in Monteverdi's Il Ritorno d'Ulisse for the Alexander Gibson Opera School and Pompea in Dove's The Little Green Swallow for British Youth Opera. Future appearances in 2015 to include and Mistress Ford in Vaughan Williams' Sir John in Love (RCS). Opera scenes appearances include Popova The Bear , Lucretia The Rape of Lucretia, Irene Tamerlano, Bradamante Alcina  and Hermia Midsummer Night's Dream (RCS) Cornelia Guilio Cesare, Dido Les Troyens, Mistress Quickley Falstaff (RAM), Dorabella Così fan tutte, (RWCMD).
Eirlys gives regular oratorio, recital and gala performances all over the UK, and as guest artist with many of Wales' most renowned male choirs. She has performed at the Royal Albert Hall, St. David's Hall, Brussels Cathedral,  Wales Millennium Centre, and The Vatican. Recent performances include Elgar's Music Makers and The Dream of Gerontius, Stravinsky's Les Noces, Messiah (Handel) and Mozart's Requiem. Television engagements include numerous appearances on S4C, such as Dechrau Canu Dechrau Canmol, Wedi 3, Wedi 7 and Noson Lawen.
Throughout her studies, Eirlys has participated in Master classes with artists such as Dame Ann Murray, Dennis O'Neill, Dame Gwyneth Jones, Barbara Bonney, Patricia MacMahon, and Susan Bullock to name only a few.
Eirlys is delighted to be joining the prestigious National Opera Studio, London as a trainee in September 2015.
Eirlys will be accompanied on the piano by Mark Hazard.
Tickets for the concert priced at (£10 adults), (£8 senior citizens), (£5 Under 16's) are available from Don Messenger on 01946 63452. The choir are also hoping to have their recently recorded new CD available for sale on the night.
---
Charity Cheque presentation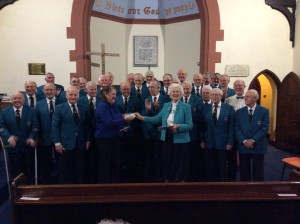 In early 2015, prior to a concert at Hensingham Methodist Church, the choir presented a cheque for £2000 to their 2014 nominated charity: 'Give Us a Break 2010' the money was from the proceeds of their 2014 Christmas Concert and also singing in local supermarkets.
---
2014 Fundraising Total
The Choir are delighted to announce that in 2014 they performed in twenty concerts and events, raising £6,680 for charity.